Paul Tincknell, Partner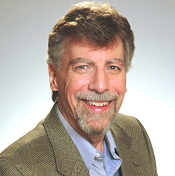 Paul has more than three decades in wine sales and marketing, from on- and off-premise sales to being an Assistant to the Director of Sales and Marketing at Chateau Montelena, and the Senior Marketing and Direct Sales Manager at Cuvaison Winery. His past experience includes retail wine sales (Partners In Wine, Pacific Wine Company, and Draper & Esquin Wine Merchants); on-premise beverage management (Hilton Hotel Ann Arbor); marketing, direct sales, and wine club management; information systems and office technology management; website design and content management; and strategic business planning. An occasional home winemaker, his interests and specializations at Tincknell & Tincknell, Wine Sales and Marketing Consultants, include creating an effective, branded, marketing environment through the combination of graphic design and marketing strategies, and developing innovative, alternative packaging to expand the popularity and accessibility of wine.
Besides his professional accomplishments, he is the proud father of two daughters with his wife and partner, Jennifer.