Wine Sales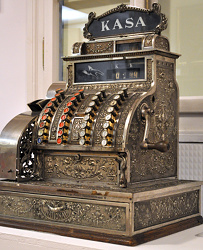 T&T is your strategic partner in wine sales, be it direct, internet, national, export, air line, cruise line, or all of the above. We can assist you with development, strategy, management, analysis, and creative solutions.
Wine sales is more than just "moving the boxes", it is about developing relationships with your customers, whether they are your distribution partners, your on- and off-premise customers, or your consumers buying from trade accounts or direct from you. It is important to use your sales channels to create and maintain a cohesive brand identity that resonates with each person buying your wine.
National Distribution

Sales staff hiring and vetting;
Sales coaching;
Sales action plans and calendars;
Sourcing and vetting distribution partners;
Pricing, promotion, and discounting strategies;
Product allocation management;
Supplier management;
Market research, sales data compilation, analysis, strategic advice;
Market and account strategy;
Placement and promotional ideas;
In-market brand building.

Retail Sales (Direct-to-Consumer)


Fine-tuning your visitor center's or tasting room's atmosphere and sales;
Starting, building, and maintaining a successful, profitable wine club;
Creating a stylish newsletter, postcard, and/or sales catalog campaign;
Building, managing, and maintaining a healthy mailing list;
Telemarketing effectively to your customers;
Creating an ecommerce website;
Effectively designing and implementing email campaigns;
Planning a hospitality program to draw paid events to your visitor resources.