Jennifer Tincknell, Partner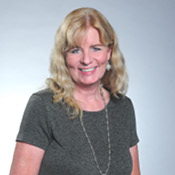 Jennifer has more than three decades of experience in the wine industry, which includes national sales, distribution management, wine buying and supplier relations, and importing to hands-on wine blending and production strategy. Fluent in French and Italian from attaining major and minor degrees from the University of California at Berkeley, Jennifer has traveled extensively throughout the major wine regions in Europe, South America and New Zealand on behalf of employers and clients. She was the Vice President and National Sales Manager for Wine Distributors and Wine Imports based in San Francisco. She worked for wine importers Bercut Vandervoort and Company, and her practice prior to Tincknell & Tincknell had clients that included Hanzell Vineyards, Private Cellars/Four Vines Inc., and Dufour & Company. National sales strategy, imports, integration of national sales with marketing and direct sales, human resources development and training, and product strategy is of particular interest and specialization for her at Tincknell & Tincknell, Wine Sales and Marketing Consultants.
Besides her professional accomplishments, Jennifer is the proud mother of two daughters with her husband and partner, Paul.